This guy is simply disgusting and yes he is a racist and bigot. No amount of excuses will cover up his behavior.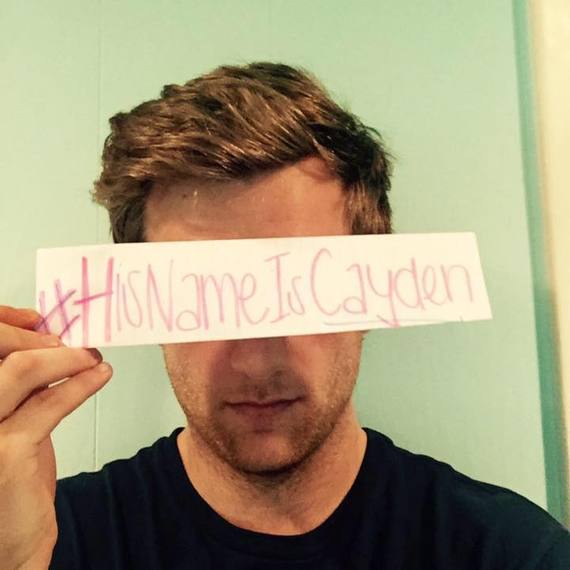 Gerod Roth, aka Geris Hilton, was recently the subject of a media firestorm after a screen shot of his Facebook page went viral. The screen shot was of the comment section on his new profile picture that depicts a young black child standing behind him.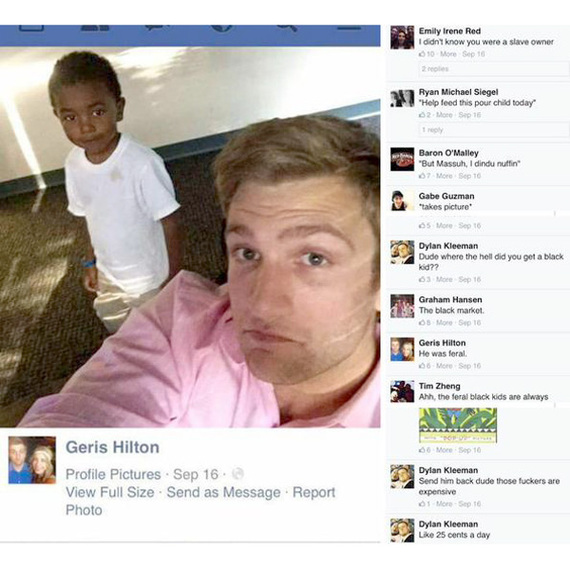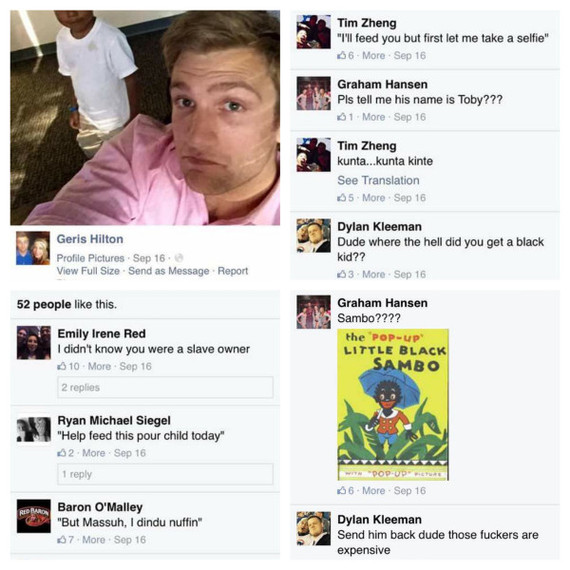 He and his friends left a myriad of insensitive racist comments and ultimately he was relieved of his position at the Polaris Marketing Group. When I heard this news, my instant response was "good riddance". As some of you know, I recently had my own issue with online harassment that ultimately resulted in the person who harassed me online getting fired. While i never wanted my harasser fired, I was glad that he was because it showed that there were repercussions for his actions. Quite frankly, there should be.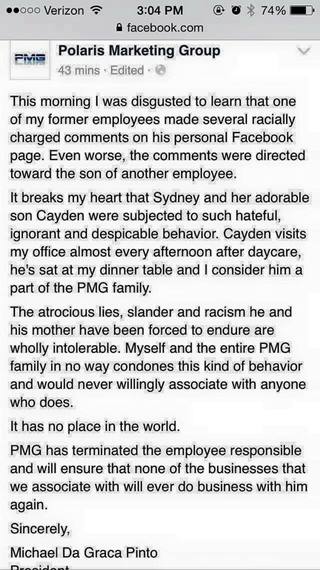 This is the age of information and if you work for a company where you have to interact…
View original post 1,113 more words